Partner Products
When it comes to manufacturing operations, we, at Sarla Technologies, have the expertise to deliver Products and Solutions through interoperability communication platform that enables industrial data collection, storage, monitoring, analysis, optimization, execution and business integration.
Our Partner Products & Solutions help our customers to get more value out of their Automation and IT investments and enable them in their journey towards 'manufacturing excellence'. Our solutions also help customers to meet compliance requirements like 21 CFR Part 11 and GMP.
Sarla Technologies is a niche player in IT enabled manufacturing & provides varied range of Product & Solutions which include: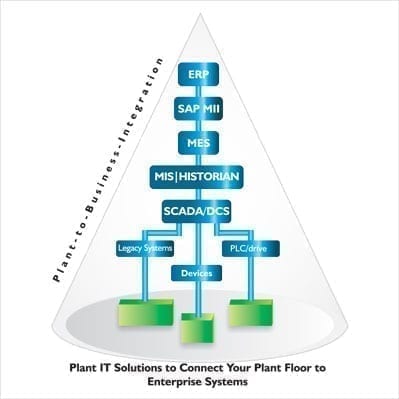 Communication and Interoperability Platform like OPC
Industrial Automation Software Solutions
Industrial Data Management & Analytics Software including Big Data solution
Real-time Operational Intelligence / Mobility
Operations Management and MES
Plant to Business Integration leading to Manufacturing Intelligence
We have capability to interface / integrate with any device/system in the manufacturing environment; be it PLC, DCS, Weigh Scale, Controller, Quality System, MES, ERP, Home grown IT System and design solution that enables real-time business decisions to drive single version of truth, greater efficiency and global competitiveness.
Our Partner Products
We represent a number of leading software products in India and offer complete life cycle support right from solution architecture, supply, implementation, training, technical support and migration on their products. Our engineers are fully trained and experienced to provide independent support & solution on these global products for local application.