We, at Sarla Technologies provide Engineering Services & Solutions in the field of Industrial Automation, Industry 4.0, IIOT, Design Engineering, IT-OT Integration, MES/MOM and Manufacturing Integration and Intelligence for Global customers.  We work on all leading technology platforms such as Siemens, Rockwell, Ignition, GE Digital, Honeywell, Wonderware, Schneider, ABB, KUKA, FANUC, SAP MII and CAD, CAE software EPLAN, Aveva, Bentley, Hexagon, Dassault Systems, Tekla, etc. We serve across 10+ industry verticals such as Food & Beverages, Pharmaceuticals, Automotive, Material Handling, Energy, Oil & Gas, Logistic, Infrastructure, Metals & Mining.  This ensures robust experience to our engineers on leading technologies and various industry verticals, Globally!
Starting from single location in year 2000, today we have 10+ offices worldwide. We have achieved 100% organic growth every 4 years consistently over last two decades. Rich experience of 3,000+ projects in over 50 countries across Europe, North America and Middle East, has immensely helped the careers of our engineers. At Sarla, career growth, company growth and personal growth goes hand in hand. Sky is the limit for engineers willing to apply themselves with 'Can-do Attitude' and take 'Ownership for Results'
Our Engineers describe us as an open, transparent, apolitical organisation with friendly, congenial work environment. At Sarla, we believe in our core values FORCE. – Focus on the customer, Ownership for results, Responsibility towards people, Can-do Attitude and being Ethical. Result oriented, passionate people with  strong drive to innovate, explore, and succeed are our  biggest strength.
We assure best in class salaries, benefits and facilities to our engineers. Our offices are equipped with world class infrastructure, and state-of-the-art Experience Centres, Labs for learning and development. We firmly believe in fulfilling every aspiration of our engineers – technical, professional as well as personal.
For 20+ years, we are home to engineers with passion for Engineering Excellence!  Be it the largest dairy or biggest automotive manufacturing plant in world, first ever swine-flu drug production facility, London Olympics, Amazon's most modern fulfilment centre in world, Changi Airport- Singapore, US FDA compliance for a global pharma company or the upcoming FIFA world cup in Qatar, Our engineers have left their technological footprint on all these prestigious projects! We are the employer of choice for passionate, high performing engineers keen to work on leading edge technologies in different parts of the world.
An Exciting Career Awaits You!
Work on emerging technology
Family deputations to US, Europe, M.E.
Open & transparent culture
Excellent Salary & Benefits
Jince Jose
I got the desired scope, autonomy and flexibility I was looking for. I now feel working to my potential. It has pulled me out of my comfort zone and helped me grow, in real terms. Thank you Sarla Technologies
Healthy work environment. Transparent and trust worthy culture. Flexi-time. Managers who are always open to discuss and support. Timely and gracious appreciations for good performance. It's a wonderful journey so far with Sarla Technologies. I am loving it!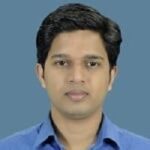 Jince Jose
Aman Pawar
Benefits and flexibility provided by this company is top class. There is a positive push to explore and work at the top of your skill set. We feel invested in our job and relish the joy of doing best work. Every day.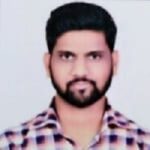 Aman Pawar
Shuvadeep Chandra
You get a chance to work on different platforms along with gaining knowledge and travelling the world.
Shuvadeep Chandra