Automation Services for Marine Scrubber System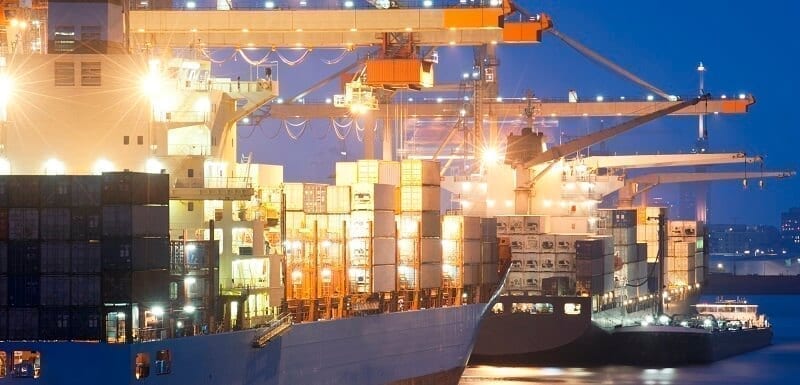 Sarla Technologies has successfully implemented Exhaust Gas Cleaning (EGC) – Scrubber system on ships, oil tankers and bulk carriers for one of our customers headquartered in Germany. Our customer is the world's leading Original Equipment Manufacturer (OEM) of Exhaust Gas Cleaning (EGC) – Scrubber systems.
As per the International Maritime Organization (IMO) guidelines, installation and use of Exhaust Gas Cleaning (EGC) – Scrubber system onboard ships is necessary to ensure compliance with the sulphur regulation of MARPOL Annex VI.
This program began in December 2018, since when we have successfully installed and commissioned various complex scrubber systems (Open Loop, Closed Loop) on more than 40 ships and vessels.
During this pandemic situation we have been able to continue commissioning and closing open points remotely. Our in-depth knowledge of the EGCS control system has enabled us to resolve the issues effectively which is resulting in reduced system downtime and logistical savings.
Here are the key highlights of this project:
Project Scope of Work:
Scrubber Logic development – Offsite
FDS Mark-up
Onsite Commissioning

Loop check, third party communication, GPS communication, ACRON data logging and report configuration, JUNE 5 configuration, sea trials

Performance, functional and safety test with international classification societies like DNV-GL, LYOD, ABS (American Bureau of Shipping)
Preparation of MARPOL documentation for certification
Training for vessel crew
PLC, SCADA code optimization and rationalization
As Build documentation, redline mark-up
Drawing modification – EPLAN
Remote commissioning support ( through VPN connectivity from India)
Service call – through customer ticketing system – closure of open points
Systems & Standards:
Siemens PLC S7 – 1513-1 PN, S7-1515-2PN
Weidmuller Profinet IO
SCADA Siemens TIA Professional 15.1
Data Logging and Reporting Tool – ACRON
Parameters and Compliance monitoring tool – JUNE 5
Third Party Communication

Danfoss VFDs
GPS Communication System
Emission monitoring module – MARSIC -3000
Green Instruments Water monitoring system
Performance Monitoring System HOPPE System
Project duration and execution model:
Project kick off: December 2018
Peak load project team size: 10 engineers
Remote commissioning (from Sarla India office): 6 months
Onsite activities (various Locations China, Singapore, Turkey etc.): 20 months
Onsite Hours: 9000 Hr.
Remote Support: 3100 Hr.