HighByte is an industrial software development company in Portland, Maine building solutions that address the data architecture and integration challenges created by Industry 4.0. Nowadays contextualized and standardized data is essential for Industry 4.0 to reach broad adoption.
HighByte Intelligence Hub Overview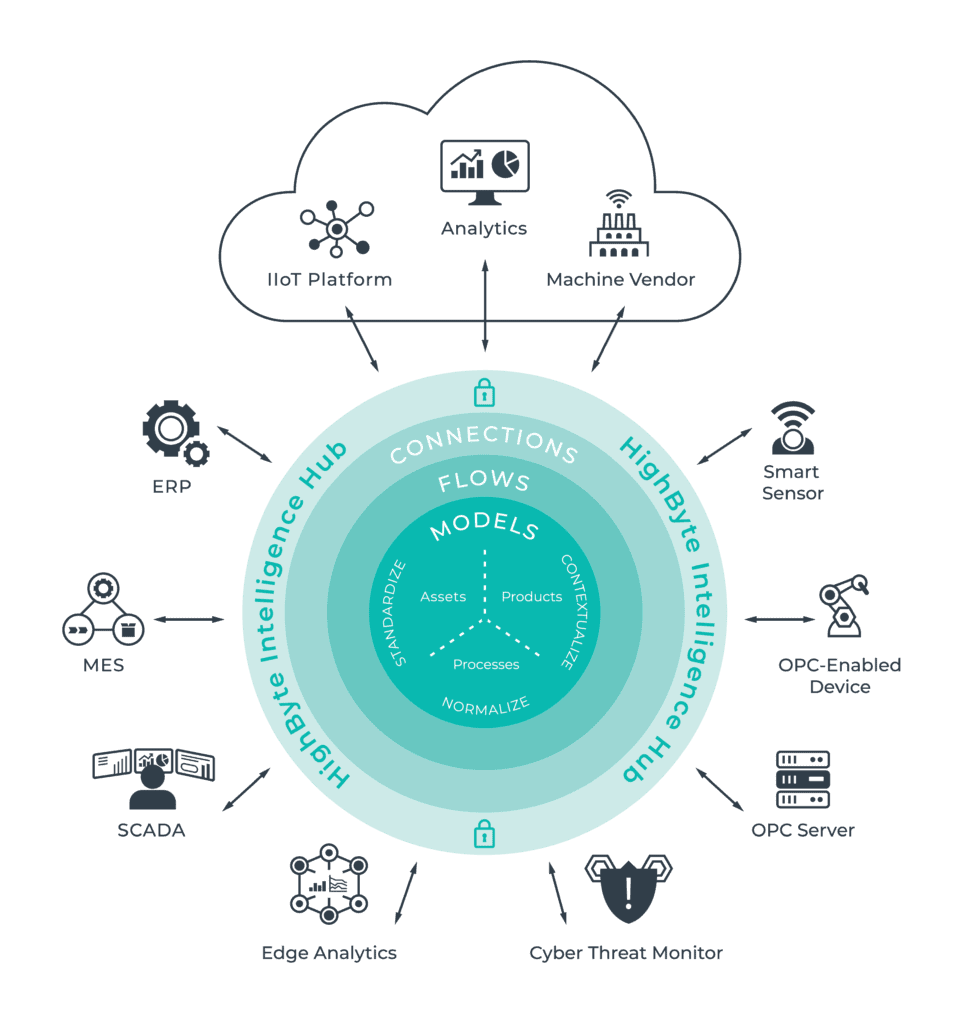 HighByte Intelligence Hub enables the manufacturers to securely connect, model, and flow valuable industrial data throughout their extended enterprise without writing or maintaining code.
It is the first DataOps solution purpose built to meet the unique requirements of industrial assets, products, processes, and systems at the Edge.
Solution Benefits for HighByte Intelligence Hub :     
Operations Technology
Organized, documented, managed, and standardized industrial data
Less time troubleshooting broken integrations
Manufacturing IT
Reduced cloud storage costs for unusable and unneeded data
Improved communication between OT and IT
Data Science
Less time spent preparing data for analysis
Able to analyze industrial data in tools like Microsoft Power BI within hours
Digital Transformation
Able to scale and achieve value from IIoT and analytics investments
Improved system-wide security and resiliency