Automation Engineering Support for Robotic Material Handling at a Leading Automotive Company in Germany
We are excited to share the successful completion of a premier project for Right Hand and Left Hand (RH & LH) Front (BIW Under-Body) robotic material handling system at a leading automotive plant in Germany. We enabled our customer (a robotics material handling company) with our world class robotics engineering capabilities to serve and add value to its end customer (automotive manufacturer).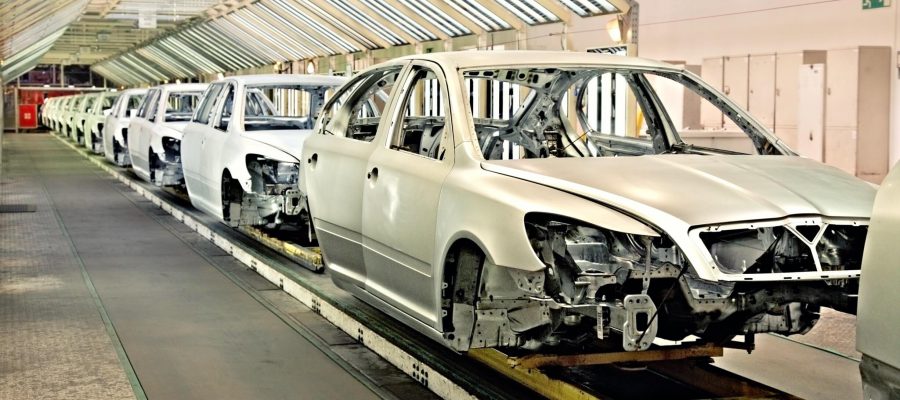 This complex material handling automation engineering project consisted of more than 40 Fanuc Robots for Spot welding, Material handling, dispensing. The scope of our Engineering deliverable included Robot start up, IO Testing, Robot TCP Setting, Teaching, sequence development, sequence testing, cycle time optimization, welding quality optimization. For PLC & HMI (TIA Portal V13) we executed development, debug, commissioning & proving.
Speaking on the occasion of this release, Mr. Navneet Khanolkar, Head- Global Engineering Division, Sarla Technologies said, "We have developed rich competency in Industrial Automation Engineering for the Automotive industry. Our expert Engineers and SMEs on CNC, Robotics, and Safety Systems have helped us execute more than 30 global projects in the domain in the past 2 years. We accepted this project on the back of major success in the Automotive industry. This automotive domain experience coupled with our knowledge on Fanuc Robot & Siemens TIA Portal was instrumental for a smooth execution of this project. I am proud of our team and glad that we could exceed customer expectations on this project."