Multi-disciplinary Design & Detailed Engineering for a Vaccine Manufacturing Plant in Ireland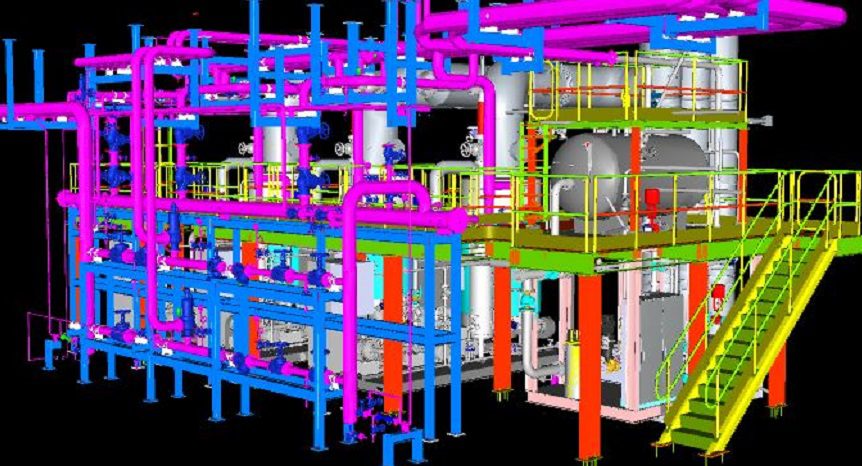 Business Case
A leading global open-access biologics technology provider was looking for multi-disciplinary engineering services for complete Plant 3D and Piping Detailed Engineering of its vaccine manufacturing plant in Ireland.
An expert, global engineering and full-service project management firm placed confidence on Sarla technologies for delivering multi-disciplinary engineering services to its client.
Co-ordinating inputs, approvals and closures from multiple stakeholders and accommodating frequent deliverable changes over the course of project remained a key challenge.
We delivered complete Design & Detail Engineering Services covering the following processes and areas:
Processes (Black utilities)
Waste Collection Systems
Bio waste Drain
Fire Water Drain
CIP & SIP
Biowaste Vent Collection
Compressed Air
Water Storage
Domestic Hot Water
Chemical Dosing
Non-Potable Safety Shower
Natural Gas Generation
Cooling Water Generation
Plant Steam Generation
Blowdown Tank
Steam Condensate Collection
Chiller Area
Highlights
100% On Time Delivery and more than 90% First Time Acceptance by the client
100%
Remote Support during
the Covid19 lockdown
20,000
Hours. Of
Engineering
15
No. of Dedicated
Engineers
8
Project Duration
(months)
Plant 3D modeling
Piping Detail Engineering
Structural analysis
Piping stress analysis
Primary & Secondary Support
Design & Detailed
Engineering
Piping Isometrics
Preliminary & Final MTO
Ortho Drawings
P&ID Generation
Clash Check & Federated model
Valve & Weld List
P&ID
Plant layout
Piping Material Specification
Project Design Specification
Structural Loads Details
Line and Valve list
Systems, Tools and Standards
AutoCAD Plant 3D
Advance Steel
STAADPro
CAESAR II
AutoCAD
Navisworks
BIM 360 Design
Related Success Stories Of Software Development